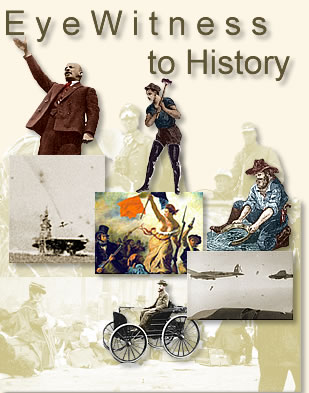 Place your cursor on an image for more information
Click for an EyeWitness Account
Your ringside seat to history - from the Ancient World to the present. History through the eyes of those who lived it, presented by Ibis Communications, Inc. a digital publisher of educational programming.
Seeking a Better Life. . .

Escape from Slavery, 1838
"...my hands were my own." Frederick Douglass describes his dash to freedom.

California Gold Rush, 1849
"There is a good deal of sin and wickedness going on here" A gold seeker describes his passage to the gold fields, digging for gold and life in camp.